Does anyone recognize this plant? Answered
When the flower is open, it resembles a little a tulip and is mostly white with a pale pink center area. the root system are very small bulbs and total height is about 10-12".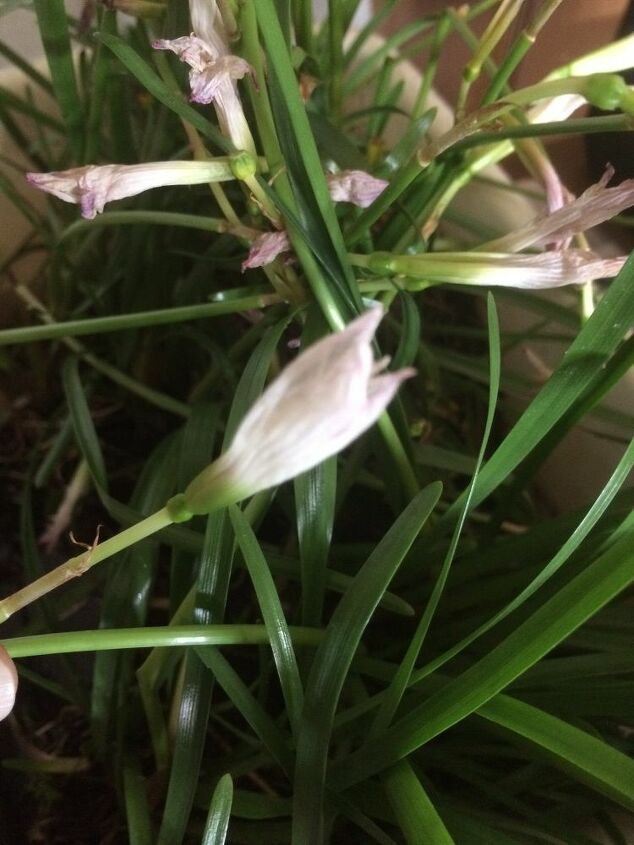 So I may have had it backwards , its White with pale pink edges.