Related Discussions Frank
on Nov 11, 2019
When is the best time to move an azalea plant. It has flowers now.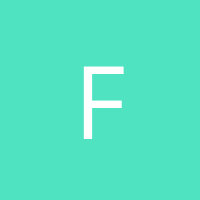 Fannie L. Colbert
on Jan 27, 2019
Every time I try to grow plants I purchase, the plants die. I guess I don't have a green thumb. But how do I repot the plants I get at the store?
Deborah Wright
on Nov 06, 2018
Hi everyone. I live is southern Ontario and am wondering if it is to late in the season to move bushes around?

Marti Bradish
on Sep 01, 2018
The tallest one is about 3 ft high. It lost all the leave a few months ago, but I believed it was still alive & would come back. It did & now has 7-8 leaves at the to... See more

Hannah V
on Apr 23, 2017
Gardening experts I need your help! My staghorn fern lost three leaves today. The other leaves still intact seem brittle too. Any idea how to get it back to good heal... See more DJ
on Mar 06, 2018
Jeannie Ross
on Jun 03, 2016
So what could be the reason for this?