Related Discussions Lst31279842
on Feb 25, 2018 R Bush
on Aug 20, 2017
My Hibiscus bush has multiple blooms, but they only open to about half. Do I need to put something on the bush to make the blooms open up fully?

Renae Dennis Smith
on Jun 04, 2019
My hosta are being destroyed. Does anyone know what I should do to save them. Snails & some kind of small unidentified bug (see photo 1) are attacking them & no telli... See more Cov30419757
on Oct 03, 2018
It's October now, should I plant it or keep it in cool room in house or in unheated garage? Barb brown
on Jul 06, 2018
The leaves on my new grape plants are turning yellow. Am I watering them too much? I have never grown them before, so not sure how much to water. The instructions ... See more Sally Motley
on Mar 02, 2018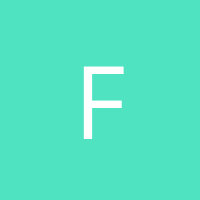 Fin5223547
on Feb 07, 2018
This is my avocado tree that I have been growing but am having the same problem with several of my other house plants to. The leafs start drying up around the edge f... See more