Related Discussions Madeline
on Apr 03, 2020
Thanks to everyone for your helpful answers about transplanting Hostas ! I was just wondering if there is anyway of just by looking at them, to tell if they are all g... See more Anthony
on Aug 06, 2019
This past Spring I bought the Encore Azelea plant and for some reason after repotting it all i get is brown tips showing and rarely any new growth. Its still 'alive',... See more

Donna Gillet
on Jul 01, 2019
This plant is 2 years old. There are only a few branches left. Can these be replanted? Should I remove the dead stems? Marrion
on Oct 11, 2018
I just got my first green house and have but three beds in it but am not sure what would be good to plant over this winter Lyn
on Apr 23, 2018
Live in nc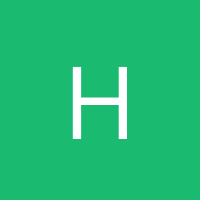 Heather
on Oct 26, 2017
Hydrangea in garden is about 5 ft wide by 5ft high. Can I cut it back a lot and if so when and how? Thanks for any help. Dia18960305
on Jan 30, 2018
do I leave them on the garden, put topsoil over them or should I rake them off?