Answered
Hi there, we have a Japanese Lilac Tree and we might be moving, I know I can't take it with me but is there anyway I can take a slip of it with me and start it? There are so many seeds on it from where the actual Lilacs bloomed, can I start those somehow? I love this tree, we bought it for our 19 Anniversary 4 years ago and will be sad to leave it behind but would love if we could take a piece of it with us. We are in Ontario Canada
Thanks, Connie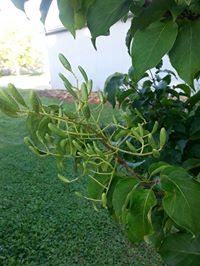 Related Discussions

Abby
on Nov 29, 2021
How to grow ginger in water?
Reg7908335
on Jun 06, 2017
My local Credit Union had these lilac trees this year that I really liked, but have never seen before. I just wanted to know if it was a bush that had been trained t... See more Jade
on May 24, 2017 Sbl11224371
on Sep 19, 2017
there every were help BLukan
on May 11, 2018
My Japanese maple tree is 3-4 yrs old. This year only the bottom half of the tree got leaves. I live in the Chicago suburbs. Wondering is this a sign of tree dying... See more Judith Scholtes
on Feb 27, 2019
I just found out I have a Japanese plum tree. When is it ready to eat.