Related Discussions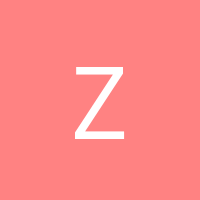 Zibby
on Mar 24, 2021
I want to cover/disguise my neighbor's chair link fence on my side - which I assume would be cheaper than putting in my own new fence. What bushes or plants would pro... See more Jane
on Jun 13, 2020
I am not sure if these leaves are just a normal thing to have occur or am I doing something wrong. Sure wish it would be a bit fuller; only had it about 4 months and ... See more

Brenda Dunne Hall
on May 21, 2018
Iv'e always grow a garden. This year I'm trying some herbs. At the end of season should I air dry or use dehydrator?
Grace Veach
on May 02, 2018
Purchased a few years ago, this spring small white folwers appeared, now it has bigger buds, like its not a flower. Anyone guess??

Robin
on Feb 28, 2018
We have slightly raised flower beds close to the house and walnut trees at the back of the yard. Our first couple years our tomatoes were great...and even though we a... See more
Arlene
on Jan 13, 2018
There are different ways to plant a sprouted onion. Some plant it whole and some cut it up. Which is the best way to get the most onions?
Donna Lynn
on Jan 30, 2018
Trying to recycle some kitchen castoffs, and heard that used coffee grounds sprinkled in the garden soil are helpful for the plants.