Related Discussions

Diane White
on Jan 07, 2021
Hi, I have never seen this occur on this plant before. These 'beads' turn yellow and then fall off. Any input or info to share? Andres
on May 09, 2019
After its leaves come out they are "imperfect". What may the problem be?
Sonia M. Rivera
on Nov 10, 2018
I have two Oak trees and a Sycamore tree, which I love...but I would love some blooming plants...I live in Florida and don't have a sprinkler system...Which is the be... See more Caroline
on Oct 19, 2018
I have brought in my plants from outside indoors any suggestions on what to put under them for drainage I really don't like those plasti ones Goldshadow
on Jun 23, 2018
We have one honey bee hive & are planning to set up another near it. My son put in a retaining wall on a slope near our hive & as soon as we can get soil to fill in ... See more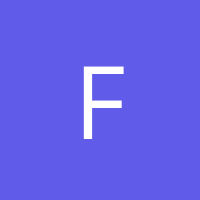 Fred
on Apr 07, 2018
I hade a plant a long time ago it was a leaf plant at the end of each leaf was a small hard seed.the seeds would fall off into thee pot and grow more leafs.I belive i... See more

Barbara Vaughn
on Dec 24, 2017
How can I keep my poinsettia plant alive, I know how to kill it each year, now I need to find a new way to save it.