Related Discussions

Julie
on Jul 30, 2019
Two plants side by side, different colors. Not sure what it is! Thank you for your help! Martha
on Sep 29, 2020
I was given a pineapple plant for a gift and my home has hardly any sun that comes through my windows.. I live in Indiana so I can't plant it outside either. What ar... See more Teri
on Oct 28, 2018 Kel31397765
on Apr 02, 2018
Last Summer was the first full year I for my Wisteria tree, but it didn't bloom. I live in Michigan, for reference. I also have a magnolia that doesn't bloom much. ... See more

Barbara Vaughn
on Dec 24, 2017
How can I keep my poinsettia plant alive, I know how to kill it each year, now I need to find a new way to save it.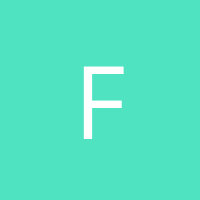 Fin5223547
on Feb 07, 2018
This is my avocado tree that I have been growing but am having the same problem with several of my other house plants to. The leafs start drying up around the edge f... See more
Donna Lynn
on Jan 30, 2018
Trying to recycle some kitchen castoffs, and heard that used coffee grounds sprinkled in the garden soil are helpful for the plants.