What is this plant? Answered
The green leaves do not belong to this plant. This plant's leaves go brown and die back when the flower is ready.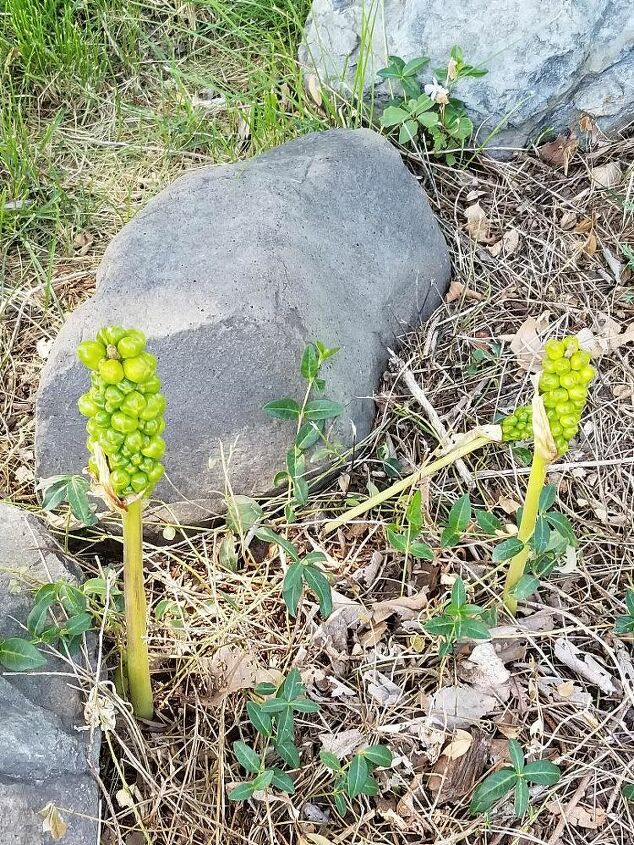 Related Discussions

Carol Speake - The Gardening Cook
on Jan 07, 2020
my first thought was goat's beard astilbe, but it looks like chenille although it's not hanging. Any ideas?
Deborah freeland
on Jun 11, 2019
So not a gardener. Is the plant in the center a weed? Thank you!

Kim Taylor
on Aug 05, 2018
This plant showed up in a spot in my garden so I decided to let it grow. It has bulbous little pods and tiny orange flowers under the leaves
Carisa Tyler
on Apr 28, 2018
Anyone know what wild plant this is? I live in the Northeast part of PA, and my family and I spotted this while on a walk at a nature center, located near the Susqueh... See more
Sharon Hughes
on Jun 27, 2017
Joy S
on Apr 12, 2012
Anyone know what these are called??