Related Discussions

Gisele Anderson
on Aug 08, 2017
I'v even tried wearing cotton gloves inside the gloves. Any suggestions .?

Lifestyles Homes
on Jun 17, 2020
Extremely allergic to poison ivy after years of multiple exposures. Yesterday, accidentally brushed against some while pulling out vine weeds. Have soaped-up my hand... See more John Addy
on Oct 03, 2018
Which zone is the best to plant spider plant. My green ficus plant leaf has change from green to brown, what may be the cause?. Jennifer
on Sep 11, 2018
Help! I just got this cool planter for free! What do i put in it? Succulents? Need ideas! Thanks! Alicia
on Sep 15, 2018
With all the rain there are mushrooms growing in my potted plants is this a problem? Carol Carroll
on Jun 17, 2018
I planted tomato plants. They are growing very tall, but not producing any tomatoes. Have fertilized and regular watering. They must be almost 5 feet.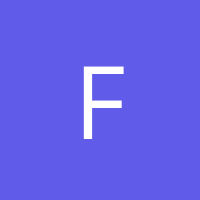 Fred
on Apr 07, 2018
I hade a plant a long time ago it was a leaf plant at the end of each leaf was a small hard seed.the seeds would fall off into thee pot and grow more leafs.I belive i... See more