Related Discussions
Carmen McGregor
on Jul 05, 2019
The bottom leaves of the plant is changing the leaves yellow & falling.
Bianca Canary Powell
on Jan 16, 2018
I moved from Florida to Kentucky and I brought all my plants. How do I care for them in this drastic change in weather. I have a big jade tree, crown of thorns, eleph... See more

Malg
on Dec 29, 2017 Stephanie
on Aug 23, 2018
My pepper plants are potted together. They are growing very well. They flower but do not produces peppers. What could be the problem? Sil32650177
on Mar 04, 2018
We have a numbe of black waKnut trees in our yard and I was told we wouldn't be able to grow tomatoes because of the acid in the soil caused by the trees. Is that t... See more Cecilia Sherer
on Feb 16, 2018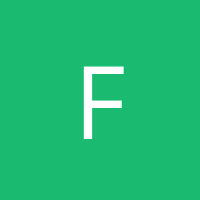 Fra28272136
on Feb 10, 2018
Each year I re-seed my tiny back yard grass, loosen the soil, fertilize, water, etc. The grass grows and thrives for a couple of months then thins and dies, by the fa... See more