Related Discussions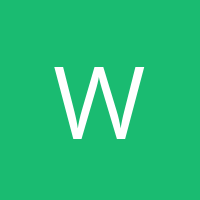 Walter Chooi
on Sep 25, 2020
can anyone PLEASE tell me why my melon leaf looks like jelly fish in shape? thanks in advance!

Tova Pearl
on Mar 09, 2018
I think this calla lily plant now has root rot from about a week of slight overwatering (you can see some of the stalks have turned yellow). What can i do now to help... See more

Patti
on Apr 12, 2017
I don't like the way the flowers look Because I don't like the long shoots they grow on. Can anyone help me out with this on. Thanks Patti

Janet
on Apr 24, 2019
I have a spider plant that has very long leaves. So long it is making the leaves flop over the sides of the pot so you can see the center of the plant. It is not root... See more
WENDY
on Nov 26, 2018
I don't want the cold to kill it. It's been outside since April and it's soooo pretty. Do I need to cover it with pine needles or what do I do to care for the a... See more Margie
on Apr 08, 2018
I left my iris in the ground Over winter (my friend said I could) but now I amConcerned they have frozen. Will they comeBack? We had temperatures of zero and several ... See more
Ritz Alvarez
on Feb 22, 2018
i would like to do some gardening, but the soil is sandy, what flowers should I be looking for to grow.