Related Discussions Jan
on Dec 31, 2017 Marcia
on May 20, 2014
Help, for some reason my chickens seem to just grow tall. I don't know if its the type or something I am doing. Any suggestions? Pamela Jones
on Dec 27, 2017
I've read that you can add eggshells and coffee grounds to house plants. How often should you do this
Lauren Still
on Jul 15, 2017
I love to use cute mugs that aren't practicle for my morning coffee and turn them into mini succulent gardens, but I'm wondering if I'm using the best soil for them.
Wynne Wigderson
on Jun 24, 2017
Need them easier to cut, water ect. Can anyone help me to do this inexpensively?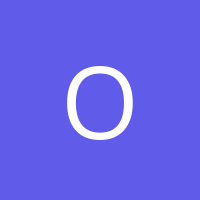 Oro9791462
on May 18, 2017
I need a unique idea for a large flower box, maybe 5'X5' it doesn't have to be wood, maybe a recyclable idea. Robert
on Jul 10, 2015
I am trying to grow plants in containers. Could anyone advise me as best to display?