Related Discussions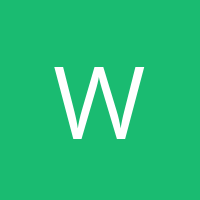 Walter Chooi
on Sep 13, 2020
i have plenty of raw vegetables available daily from market. how can i turn this vegetables into compost for my growing particularly melon and watermelon. thanks! Kathy
on Apr 23, 2020
Hi there . After buying 10 garden hanging baskets ( 12inch) im left with the coir that lines them. Any ideas would be appreciated. Thank you
Patti Catlin Shamet
on Nov 18, 2017 Momsal
on Sep 19, 2017
Or should I dump last years soil and use fresh potting soil? Sandra
on Jul 24, 2017
I have had my croton for a number of years and it was beautiful at first. Its out in full sun most of the time. For the last 2-3 years I've added more in it to fill... See more Karen
on Apr 19, 2017
Do I need to put anything on the bottom before the soil?

Eclectically Vintage - Kelly
on May 25, 2012
http://eclecticallyvintage.com/2012/05/dress-up-your-plants-with-a-dresser/ Use outdoor paint, line drawers with garbage bags and use bricks in back of drawers so the... See more