Related Discussions
Nava Gross Beginsky
on Jul 08, 2020
Does anyone know why my peppers are growing with brown patches and how to fix? Kay
on May 16, 2020
I remember seeing something about it. I thought it was the greatest idea. My problem is, I can't remember if it was on Home Talk for sure. One example was a picture o... See more Kathy
on Mar 05, 2020
Hi. My last yrs crop of potatoes were canny but not very big. I do them in boxes about 3ft long x 3ft wide and 3ft depth. Id love some advice please.. Thank you. Sunshine
on Feb 26, 2019
I'm a 1st time Gardner who would like info on what to plant and the time of year to start your garden? Hst32991405
on Oct 14, 2018
please Dona
on Aug 16, 2018
I live in NE Illinois and my zucchini plants leaves are drying up and turning brown. They still have buds on them, and 1 small growing zucchini, but the plants thems... See more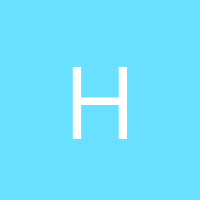 Hbo27219693
on May 09, 2018
hello folks, I would like to know if anyone knows what I'm doing wrong??im probably over or under waterintg my topsy turkey tomatoe plant.thanks in advance from Not s... See more