Related Discussions Kim S
on Apr 06, 2015
I live in a 1970 mobile home which I am attempting to make it a shabby chic decor. I would like to paint the ceiling panels to give it a white washed board look. The ... See more
Shareen Kirkpatrick
on Sep 09, 2017
Besides changing the colour of the house which will be going dark grey with a white stripe near the roof and ground. What else can we do to make the house more visual... See more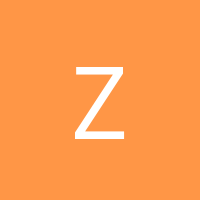 Zenia
on Aug 26, 2017
Hi, I live at the mountains with lots of humidity. I still haven´t put doors to my closets and am waiting to see an idea . If someone have solved this problem, ple... See more Em
on Jun 30, 2017

Erica Silver
on Sep 04, 2014
Have very old and disgusting carpet, cannot afford an installer, need ideas please!
EXOVATIONS
on Mar 08, 2012
the ceiling is cracking in random places and a few of the doors on the interior of the house do not close properly and will no longer lock. My husband thinks the hous... See more
Cynthia Aranda
on Jan 06, 2016
Has anyone ever attempted leveling their own home?