How to install a farmhouse apron sink? Answered
We are remodeling our kitchen and have run into a snag. It seems our cabinet layout may prevent us from getting our dream apron farmhouse sink. Our current sink is at an angle in the cabinet and from one corner to the next is only 30". Most of the sinks we love are 32"-36" wide. Surly there is a way to make this work, right? I'm going to include pictures so hopefully one of you DIYers will be able to help us figure this out. Thank you,Lolly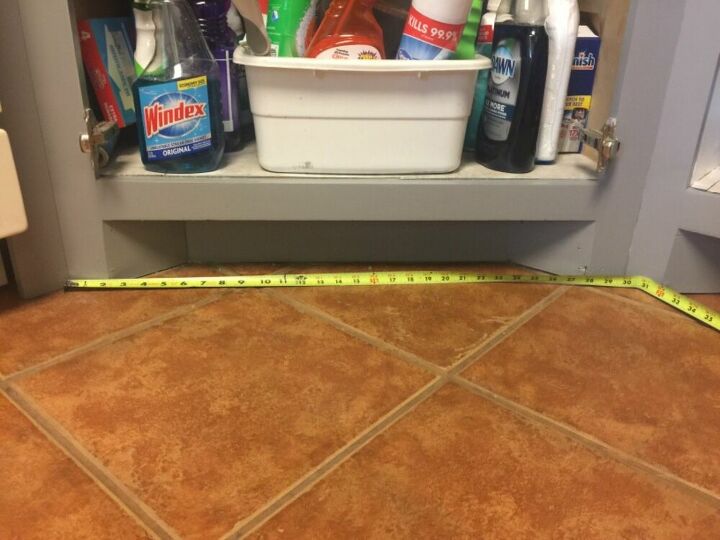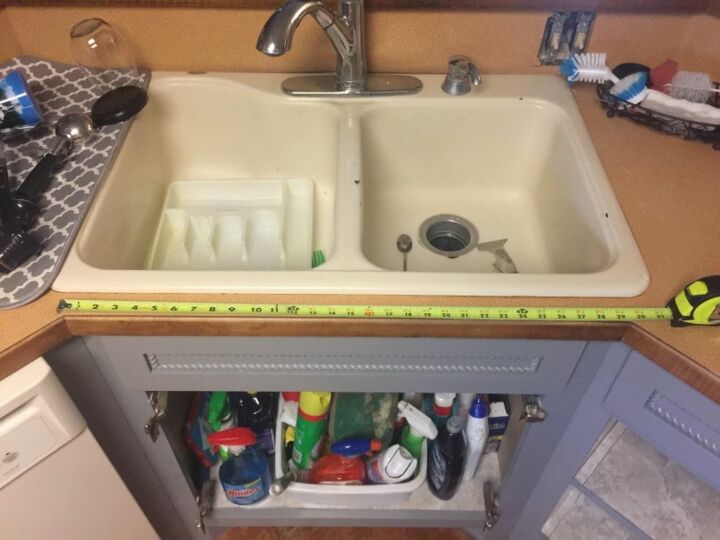 Related Discussions Rhonda
on Jan 06, 2019
I need advice on how to replace a toilet seat, please. What do I need to know when looking for a new one? 1cs1267
on Jan 09, 2020
This is a drop in farmhouse style sink. I think I had seen that a previous Hometalk blogger had done this but I can't figure out how to locate that particular blog. J... See more

Patricia Peterson
on Feb 03, 2019
I am thinking of replacing my existing kitchen sink with a farmhouse sink any suggestion would be helpful Karen
on Jan 18, 2019
I want to. Know How to install an apron sink?
Jessica Lukinovich Lucas
on Jun 02, 2017

Rhonda Weltz
on Sep 12, 2017
When installing an apron front cast iron kitchen sink should the bottom of it have extra support with cross pieces made from 2x2's. Everything I have read says it sh... See more