Cabinet demo?



Answered
This may get a little long so bare with me.
So, we live in a newer mobile home and I HATE the kitchen. Its builder grade, and I would like to spruce it up a bit with some open cabinetry. My problem; the upper cabinets are all one piece (there are 4 of them) and our vent hood is attached to the wall and cabinets.
My question IS; can I safely remove my cabinets and vent hood and then reinstall the hood on the open shelving/wall? There is no vent hose in my cabinetry; the hood is just flush against the wall, leading directly to an outdoor vent on the outside of the house. I would be installing one of the open shelves exactly in the same spot as the bottom of our cabinets so that our hood would line right back up with its previous location, as well.
If it IS safe and okay to do, what would be the best route for re-attaching the hood back to the wall? I know mobile homes are made up mostly of plaster walls and I do not want this project to be done incorrectly, or to fall apart in 6 months, if I can even do it.
Any and ALL advice is appreciated! 🖤
I'll be attaching some pictures to show the cabinets, how the hood seems to he attached, as well as the inside of the cabinets to show the lack of vent hose!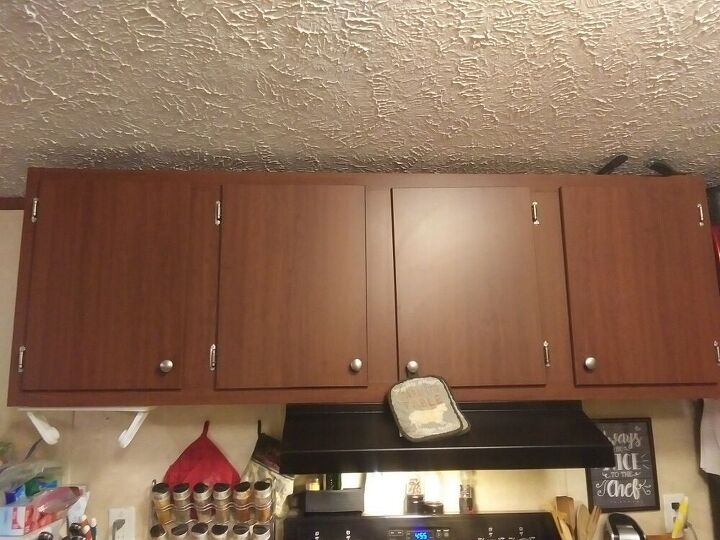 Cabinets are all one piece. (And the hideous textured ceilings 🤢)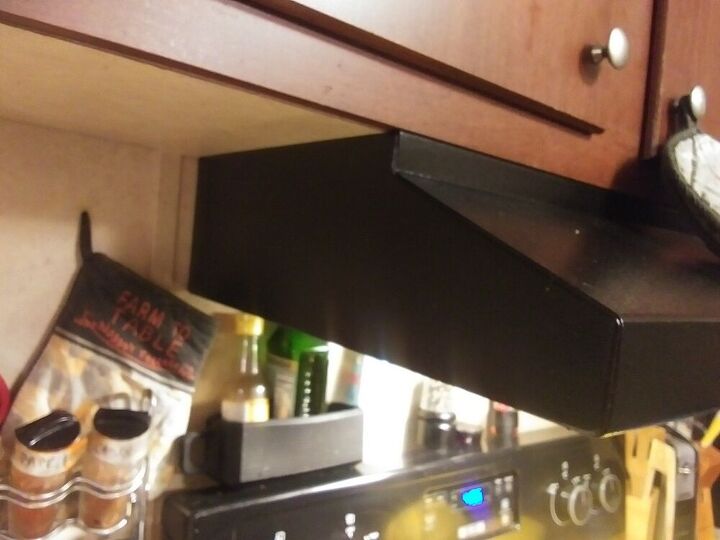 It looks like its attached to the wall and then again underneath the cabinets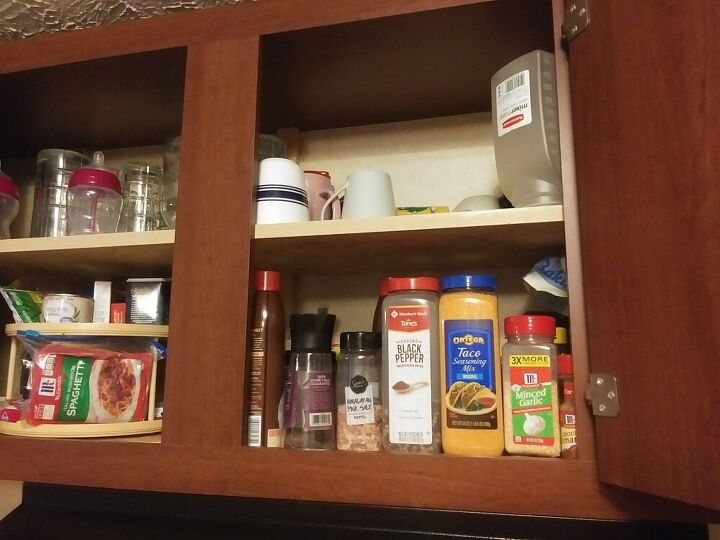 No vent hose in cabinets (excuse all my non matching dishes - 5 year olds sure hate matching cups apparently 😂)