Related Discussions Teri Sweeney
on Feb 28, 2021
My 1926 house originally had a floor furnace in the center hall, which is now gone. Its chimney necessitated a bumpout in the kitchen. When my new roof was installe... See more Nancy
on May 09, 2020
Is the cream / distressed look totally out . . . want to have look moving forward not past. Hardwood floors are in same tone throughout entire level. Many thanks for ... See more Carol
on Mar 07, 2020
I would like tp paint one wall with a pop of colour, but nothing too bold like bright red (ugh) It is a small open concept space.Thanks for all ideas Debby
on Jan 13, 2020
How do I paint Formica cabinets. So they can be washable as well as new color?
Sheryll
on Jan 11, 2020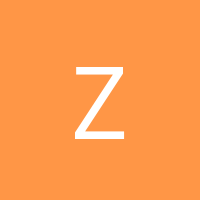 Zac21615400
on Jan 27, 2018
Pots, cassarole, muffin pans, meatloaf pan, crock pot, strainers, Corning Ware, etc Jim25931898
on Oct 07, 2018
We are buying a home but I dislike the color of stain on the cupboards. How can I refinish them without a big mess of stripping & no painting them?