Related Discussions

Laura L Hamm
on Oct 29, 2020
I want to repaint the kitchen and maybe install a frugal backsplash. My walls are that textured drywall and I'm not sure a peel & stick tile will work.
Delores McEwen
on Jun 19, 2019
Cabinets are press wood with oak fronts. I would like to keep stain look. It is a small kitchen approximately 10 x 10 ft. Would like to move dishwasher away from sto... See more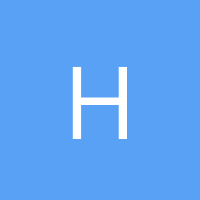 Hustonprincess
on Nov 04, 2019
I am so sick of this tile in my kitchen. The last owners re-decorated what was a classic 1930's farmhouse kitchen to this. I want to revert it back, I absolutely LOVE... See more Maria
on Apr 15, 2019
I have used many ideas on organization of closets, garages, pantry, etc. but there's seems to be one nemesis that I cannot conquer yet, and that is the "catch all... See more

Tammy Nichols
on Dec 28, 2017
I have a small kitchen and I don't have open space but I would love to hang my pots and pans near my stove. What can I do?
Ard14971269
on Oct 07, 2018