How to repaint or replace countertop? Answered
I painted my kitchen countertops 2 years ago. I was just so tired of beige laminate countertop! So far, except where the pictures show, they have held up VERY WELL. The part shown is the front edge of the sink, as one can probably tell. I still have the paints that I used, so...do I ignore these areas and wait until I can afford countertops OR just repaint the worn area?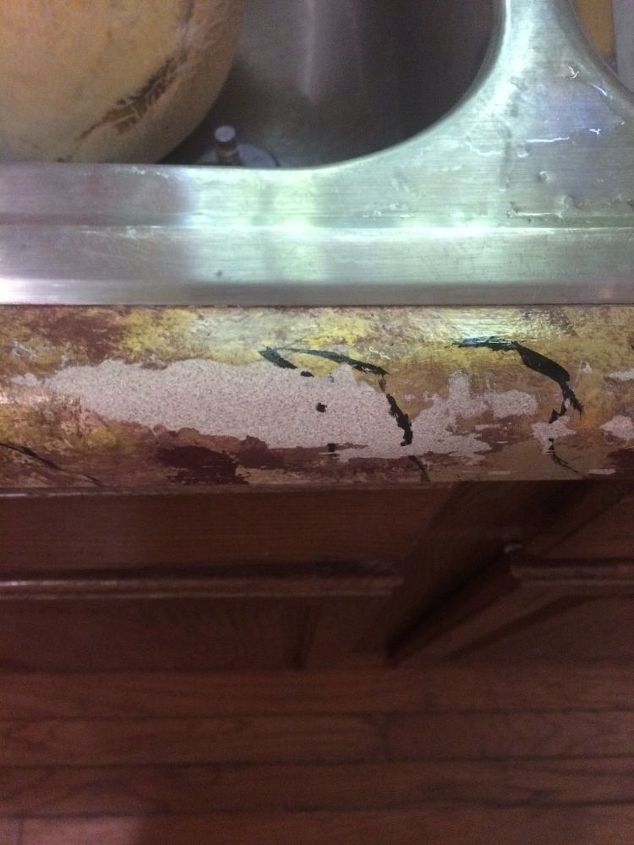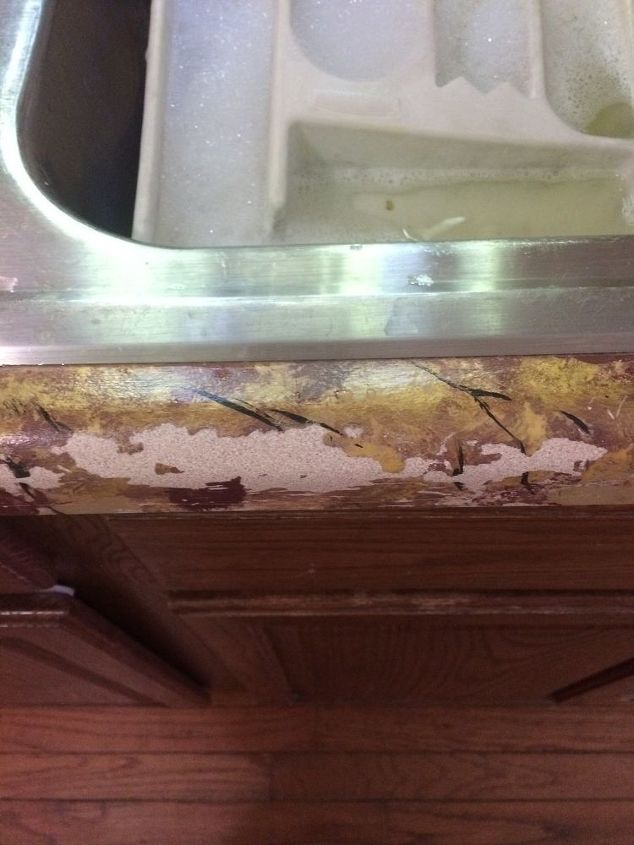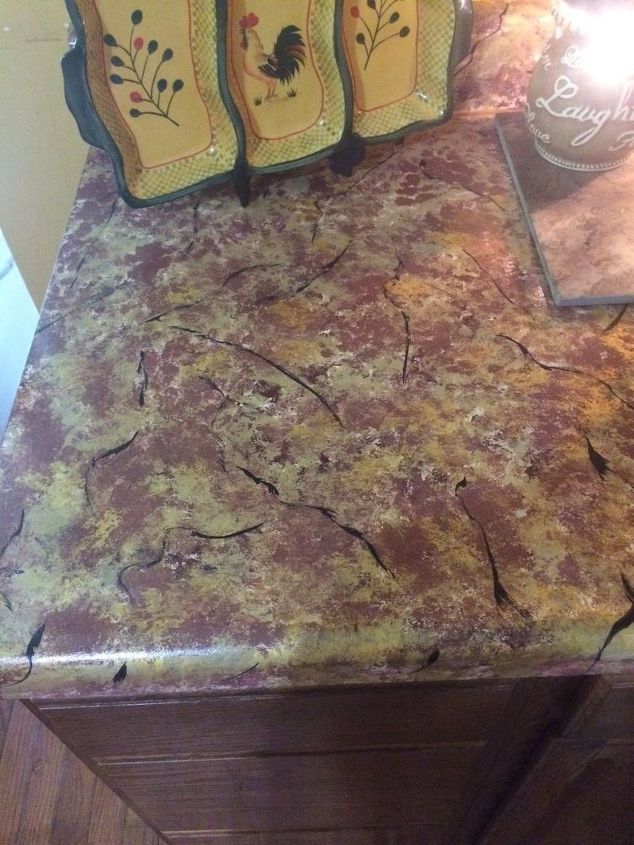 The last 2 pictures are of other areas of the countertops.