I have added pictures of my entrance that says: "HELLO LAUNDRY ROOM" Answered
AREA THAT I AM LOOKING TO COVER IS TO THE TOP OF THE DOOR WHICH IS ALSO THE TOP OF THE CABINETS - ABOUT 10 FT WIDE FROM FRONT DOOR TO BACK DOOR, AND ONLY HAVE 2 INCHES TO PLAY WITH. NOTHING TO HANG IT TO IN THE MIDDLE BUT FROM ONE END TO THE OTHER. I HAVE ASKED EVERY ONE I KNOW THERE IS SOMEONE OUT THERE THAT HAS A LIGHT WEIGHT SIMPLE ANSWER. HAS TO OPEN OR SLIDE SO I CAN GET TO ALL CABINETS AND PERHAPS ALLOWS THE NATURAL LIGHT IN FROM THE WINDOW, SEE PICS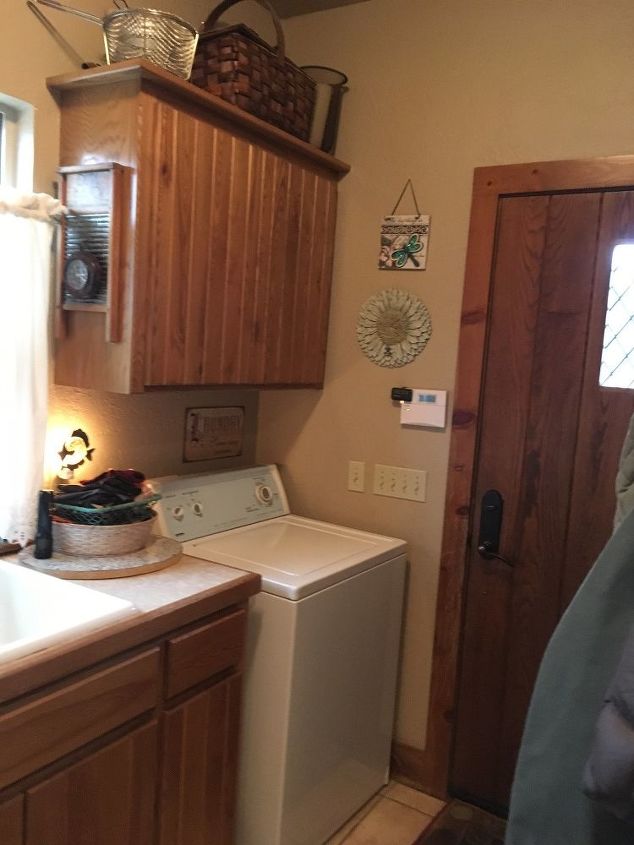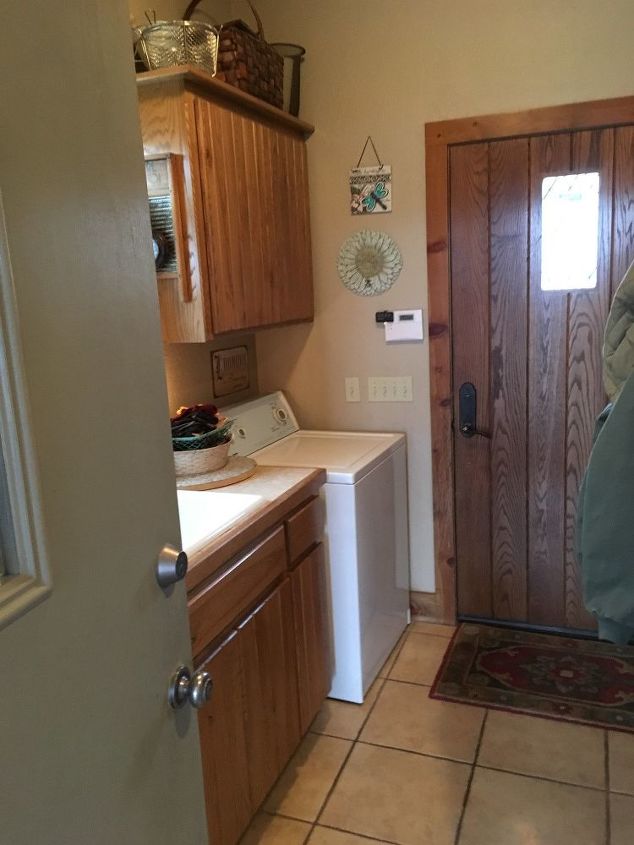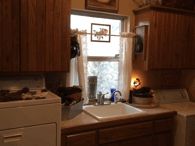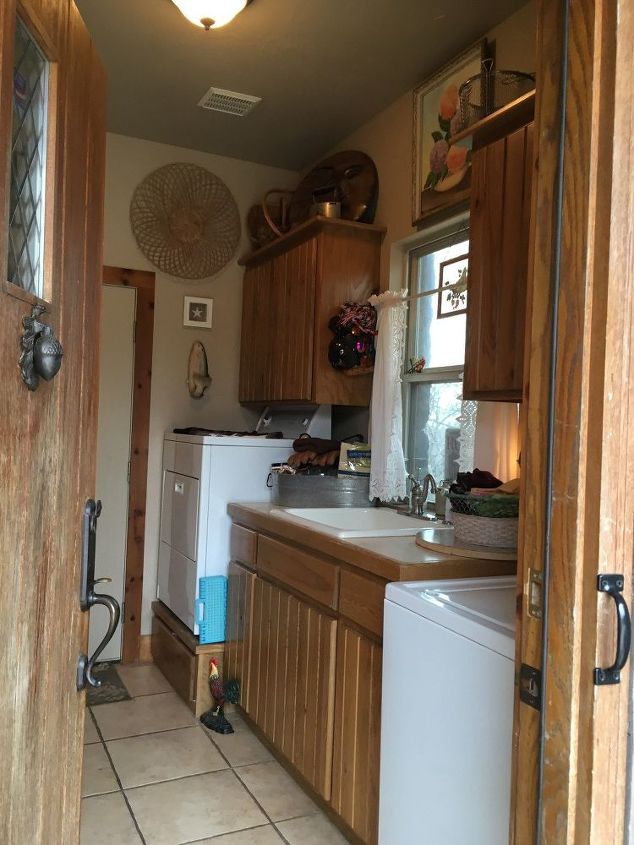 SEE ONLY 2 INCHES FROM THE DOOR TO THE DRYER ALSO ON THE WASHER AND DOOR ON THE OTHER END.