Related Discussions
Dorothy Brandon
on Mar 14, 2018
would like to make wreath for my mother grave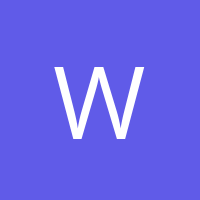 Wally
on Nov 05, 2017
The south side of the deck is open, like the other two sides, but the south side lets the sun in, makes it so uncomfortable to sit out there till maybe 5pm what to do... See more
Stacy Johnson Kennigseder
on Dec 11, 2019
I can't think of how to upgrade the front of house to increase curb appeal. The yard is awful this time of year but the house itself needs something. Any ideas? Raydean Bell
on Dec 15, 2019
I need a quik n cheap remedy to a big problem before the weather gets any worse as I have an all white dog that is driving me insane every time I let him out in my ya... See more Susie
on Jun 12, 2019
There is a cyclone fence between us and they don't take care of there property and I would love to hide the view, something not very expensive. Any ideas, please? Tha... See more
Pamela
on Nov 06, 2018
No gutters, no nails, no clips, how to get lights up cause the command exterior light clips do not stick to my siding due to siding is not smooth. I do not have gutte... See more Becky rivera
on Mar 12, 2018
Our summers are so hot . Any colorful cushions lose their color mid summer.