Related Discussions Ann
on Jun 24, 2019
How do I hide a tree stump and a pipe behind it? Alicia
on Jun 27, 2016
Half of it is enclosed with metal siding. It's not all the way closed off. I would love to transform the shed into a (weatherproof) craft room / she-shed and open hal... See more Tina
on Feb 03, 2020
I have a 4by 6 area for my dogs to go do their thing . I need to stop the mud many suggestions
Jeannine Robinson
on Oct 26, 2018
What types of plants can I plant in front of my house for fall? Will they come back every year? And not expensive?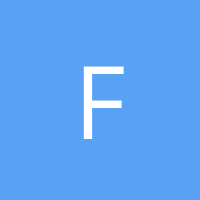 Fis31059913
on May 18, 2018
My children and I have fond memories of my grandmother in her garden with a Monarch Butterfly fluttering about. Can you please share how to attract them and how to pr... See more
Melody
on Apr 27, 2018
where would be a good spot ( sun or shade ) . what would be good for a starter pond for a beginner