Related Discussions Judy
on May 09, 2021
I have a large cottonless cottonwood in my yard that has sent out many roots that are above the surface of the yard. Can these be cut back without harming the tree? Noahbunny
on Jun 30, 2018
Want to replace this border. Don't want lattice or anything flimsy. Any ideas?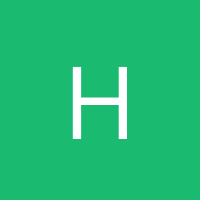 Hope
on Jun 29, 2018
Thai walkway was just little pea gravel and would totally flood everytime it rained. My 4 boys either had to walk in wet grass or through a puddle. My husband put wo... See more Grace
on Apr 26, 2018

Tamma
on Feb 25, 2018
Want to add some COLOR to this😀 for the front of my home.
Elaine Green Bungay
on Jan 29, 2018
We have this brown ground cover ,they flower in the summer with purple or blue flowers..they are growing all over the lawn and in flower beds.we don't know anything... See more

Phyllis Bennett
on Jan 28, 2018
It is the size of a small but deep pool. About 8 to 9 feet deep and 6 to 7 feet wide.