Frugal Suggestions to give life to bland front? Answered
OK hometalkers, after moving and unpacking all boxes, I want to add some life to the front drive. I am doing a lot of Lil projects therefore keeping frugality in mind, what are some ways to liven up this space.
I bought lathe round pots from Target in cream and was playing around with the placement of them, .... toying with the idea of box planters attached to the railings and perhaps spray painting them...
Front Door needs a new color!!! ----??????
(No red)
2nd project to happen soon is landscaping under the patio railing by taking out the grass, adding mulch approximately 4+ ft down from the railing and all the way across and with the addition of mulch (color not sure yet) and plants/flowers,...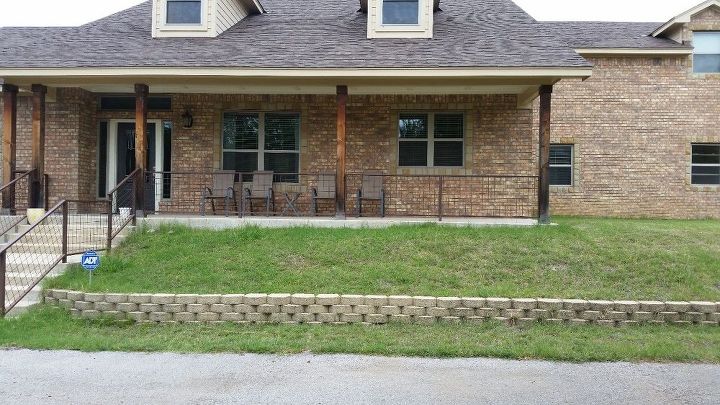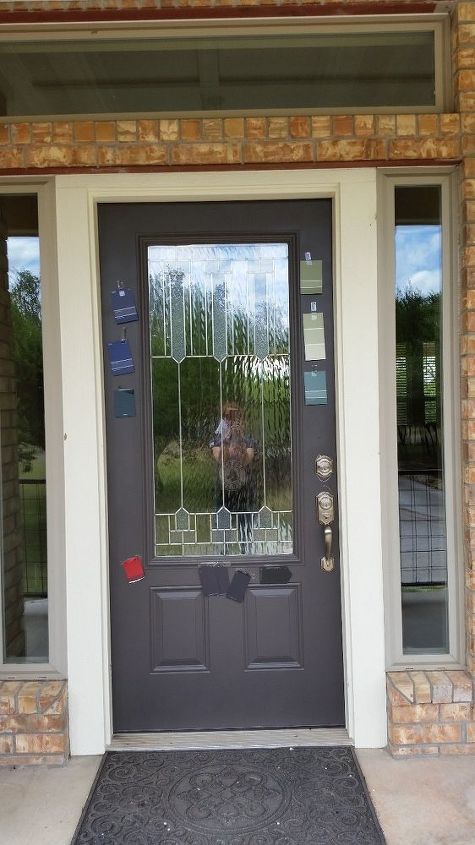 Was only testing with colors I happened to have on hand.... test only...