Gardening/landscape question: Any greenery fence ideas? Answered
Bought a suburban house a year ago with a lovely green grass fenced backyard that has two pine trees and a slight grade up from the house to the back fence. My neighbors homes behind me are above my property so I can I would like to come up with a plan to block the view into my yard with greenery or something that would fit into the yard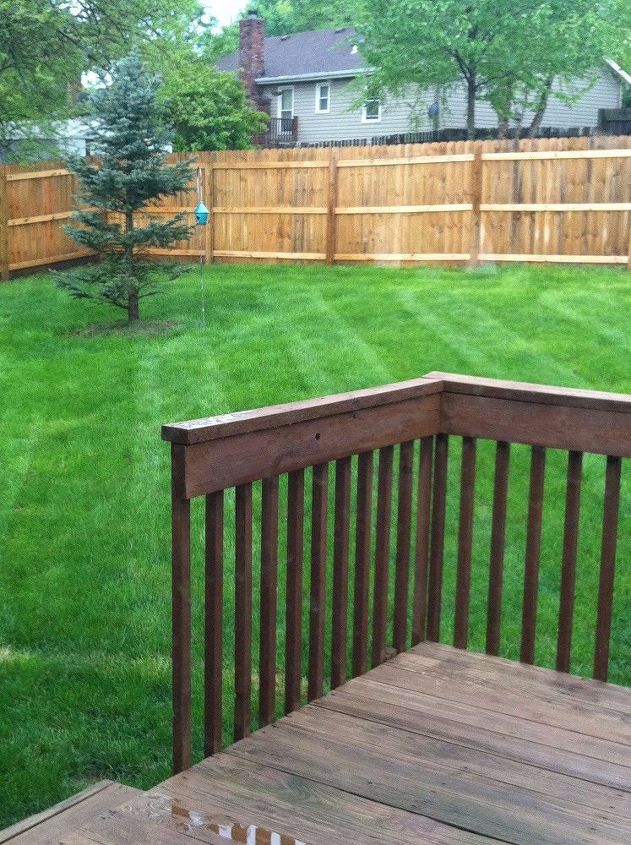 Summer picture of how the yard looks - plain grass to the fence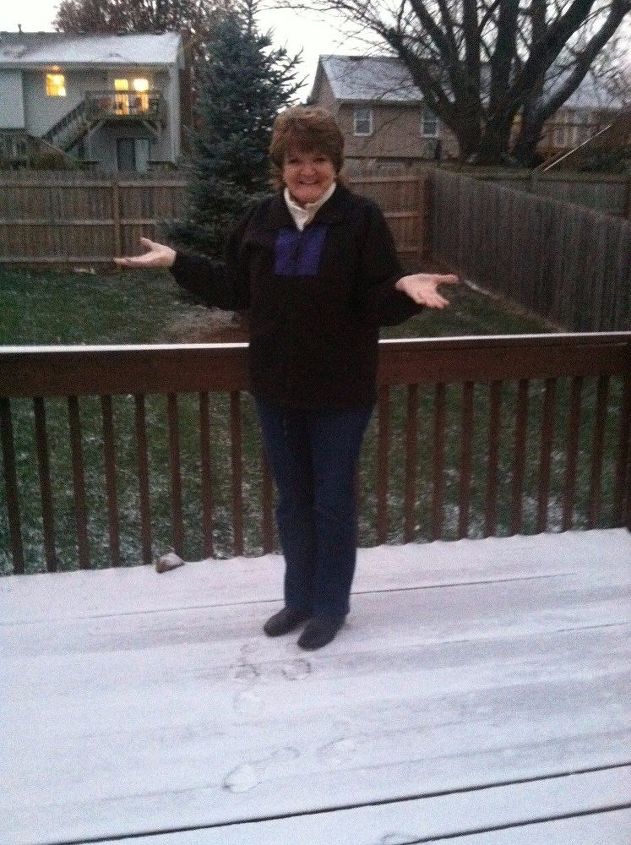 Greenery would need to survive Missouri weather with snow - picture taken in of me on my back deck in December.