Related Discussions Nancy L
on Apr 03, 2021
I want to use ceramic tiles on sand and dirt foundation in a round circle or could I grow sod in this sand and dirt? MarieS
on Jun 24, 2019
Had a vegetable garden for years, now nothing will grow. After we had the soil tested, we did what the Agriculture Extension Office advised. Still zilch. Nancy Lopez
on Feb 24, 2019
I have a lot of cracks in my driveway thanks to living in California ,the land of earthquakes, and I can't afford to repave it with cement. Any ideas for a cheaper wa... See more
Bryan Biery
on Nov 09, 2018
Naomi Krohn Udo
on Sep 14, 2018
My yard has a lot of various weeds. Is it best to have it regraded and plant new grass or are there natural remedies? Loretta
on Sep 24, 2018
How can I get a professional look to the beds on either side of my front steps. The house is so great looking except for the 2flower beds that have me totally stumped... See more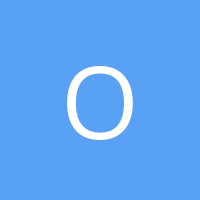 Ohiorn
on Feb 23, 2018
A tree in our front yard is hollowed about 1/3 of the way through. Do I need to take it down? Thank you!