How do you relevel settling paving stones? Answered
We just bought the middle unit of a 4-plex in January. Now that the rainy season is here the paving stone patio area in the back is sinking. My backyard is totally fenced in with no access except through the house so dumping a truck load of dirt isn't an option. What can I do to resolve the problem?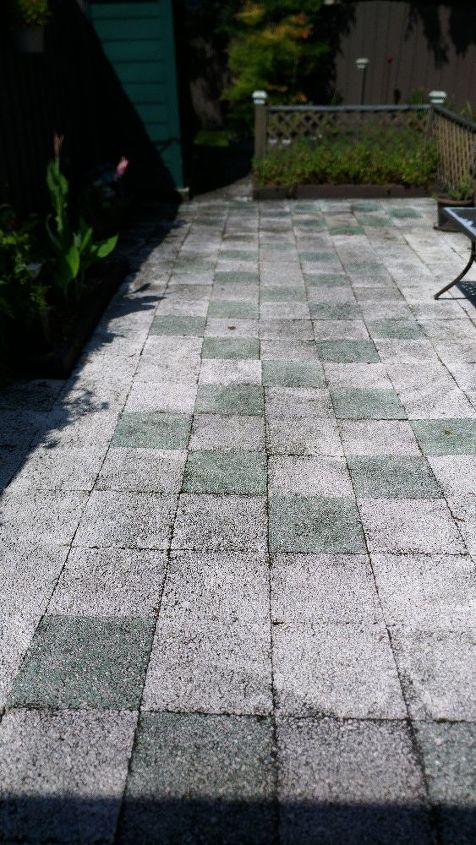 The patio area slopes downhill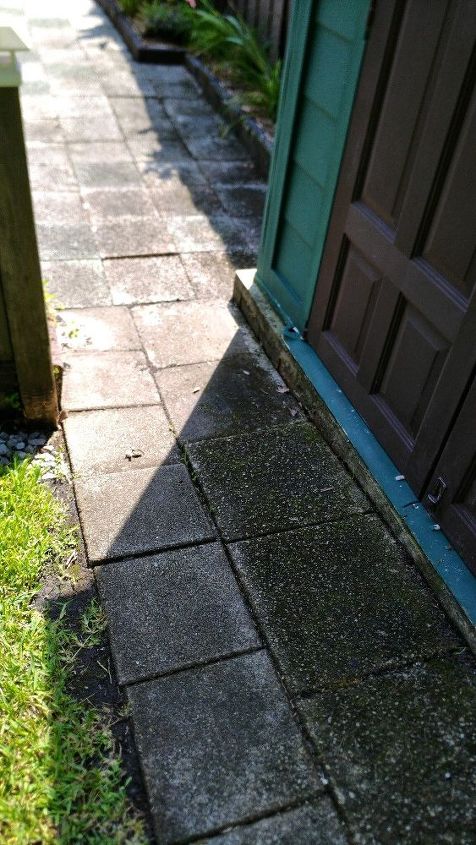 This is the worst spot. I'm afraid it will undermine the shed slab if I don't do something.