Related Discussions JI
on Apr 11, 2020
Can anyone tell me if I cut my grapevines back too far?
Peggy Siew
on May 19, 2020
I need ideas for the front of my home, it doesn't have very nice curb appeal. Brenda
on Jan 17, 2020
I have no grass in front yard, completely shaded. I've tried mulch, small pebbles, dogs just use for bathroom and cats.Too expensive for rocks, or stones. Ground cove... See more
Macanoodos
on Jun 19, 2018
Hello and good day!I live in a manufactured home park. The homes are owned, but the land the homes sit on belong to the park. I need some ideas for a section of my f... See more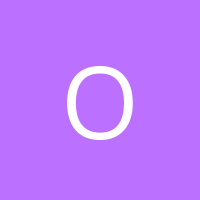 Obst
on May 29, 2018
I want to complete a mailbox makeover and need some assistance with the brick edging (and more). Do I need to lay sand and/or soil or just dig up the area and put the... See more
Cora Bauer
on Mar 16, 2018
My husband put in two rolls of these bushes near our garden but we get a lot of weeds springing up. He talked about mulch but when it gets mowed in that area, I could... See more

Pg
on Mar 03, 2018
A friend told me it is recommended, to keep the fire from eventually burning through the metal. Is that correct?