Related Discussions
Ron Anderson
on Mar 22, 2013
A few years ago, I built me a wooden gate (see pictures), and on one side, the gate was connected to a 4x4 that was connected to the side of my brick house. I used ce... See more

Julie Hahn
on Jul 23, 2018
I am building a 2-3 tier rock garden (depends on rock sizes). I have lined the bottom with newspaper. I have noticed many holes between rocks. I want to line the side... See more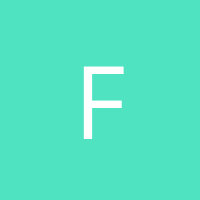 Fol30193675
on Jul 09, 2018
The slope in front of our home is extremely overgrown with weeds, brush, and vines. What is the best way to remove this and preserve the slope? Liz15601199
on Nov 27, 2017
My back yard has so much dry & brown matted grass that it doesn't grow nice green grass anymore. What can i do to it in the Spring to have a nice Summer lawn?
Martha Kuska
on Apr 22, 2018
When we put an addition on the barn, the builder left the foundation sand as is and dumped crushed asphalt (which was not crushed well at all leaving large rocks and ... See more
Debra Diggs-Meade
on Apr 11, 2018
The yard is long, rocks in a few areas of ground and in the parking area. Could use pics of advice and ideas to make it relaxing, add a little color, kid friendly...

Lavern Cariota Hall
on Apr 06, 2018
I have two sets large flower pots (3 each) that I'd like to have help with arranging them in a long bed in front of my home, or possibly putting them on a small paver... See more