Related Discussions
Ollie A
on Apr 28, 2019
I need privacy on two sides of my wrought iron fence?

Cory Blaisdale
on May 05, 2021
Hello Everyone, I need some good advice on how to take good care of my trees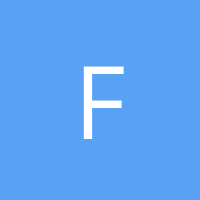 Fran
on May 24, 2019
Hi, I have Deer all around me but they won't visit me.I put out corn, vegs. Deer urine, I have no other pets that frighten them away. I don't know why they won't come... See more

Janice Fuger
on Sep 19, 2018
I have had small tunnels in my yard recently. We put down grub killer and it seemed to get better. Now, I have holes and tunnels much bigger. Them hole is about 1 1/2... See more Laura H.
on Mar 28, 2018
I have a narrow dirt patch on my porch which is meant to be a flower bed, I suppose. It is about 1 1/2 feet wide and about 10-20 feet long (I haven't measured it) . ... See more

Constance Hammond
on Feb 20, 2018
Whenever there is heavy rain, the raging, run-off from the field directly across the road floods our property. We have built a berm, but what type of barrier would st... See more