Related Discussions

Larry L Wagner
on Jul 09, 2016
Can someone tell me how to get rid of pantry moths? They turn into maggots.
Carl Koehnke
on May 29, 2020 Juli
on Mar 23, 2017
I already have ants in my kitchen and it's already March. Is there a safe home remedy to get rid of carpenter ants?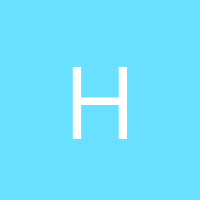 Helga
on Feb 08, 2018

Sherry
on Nov 17, 2017
Rented a bungalow and see one small mouse (could be more but i'd like to think its only one). I've tried the traps that the mouse would go in and get stuck but they ... See more Red28782865
on Sep 15, 2017
While moving in, i found mold. What should I do? Can owner be held accountable? Inspector?

Jean McCormick
on Sep 25, 2014
Stink bugs are invading the back side of my house! Well, maybe the front too, but I don't sit out there! They fly in my hair, land on the computer and I don't like it... See more