Related Discussions Pat
on Apr 28, 2021
Hello please help these weeds grow crazy tall and seem to multiply and when dry are hollow how do I get rid of them??? Any suggestions are appreciated

Muriel D Boulanger Brown
on Sep 01, 2017
We've been in this house 5 years. we have live trapped about 20 raccoons . We've tried light , noise, ammonia, but the only thing that works is live trap- so far. Wo... See more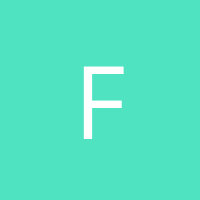 Fol14952025
on Apr 19, 2020 Jan
on May 17, 2019
Ken Luther
on May 02, 2019
What would be the easiest way to remove rows of shrubs up near front of house? Other than hiring someone else to do it. It is in a tough area to dig around them. Donna
on Mar 01, 2019
my yard is eat up with moles, but i can't use chemicals due to cats and dogs walking in my yard (not to mention the little rabbits). I have tried juicy fruit. i can... See more Denise Gaffney. Gaborone Botswana.
on Feb 06, 2019
We have a HUGE tortoise. She is now almost to heavy for me to pick up. She comes out and eats my plants just above ground level. Is there any sort of natural repellen... See more