Related Discussions

Cindy Rubin
on Oct 27, 2019
Recently I posted a question about getting rid of chipmunks chewing on my house. No luck so far (too smart for traps I guess).. but as luck would have it--- I saw a B... See more 516maria
on Sep 15, 2020
Having an invasion of houseflies. These are the things I've tried already. Raid traps that you add water to (then they smell like garbage ..not one fly went in t... See more Bab20698895
on Mar 14, 2017
They came in with bird seed. Tricia
on Dec 13, 2019

Jacqueline Weinstein
on Sep 01, 2018
I have mosquitos, gnats, and flies constantly in my kitchen. What should I do? Apparently my under cabinet lights attract them. Please advise. Elise Lynn
on May 07, 2018
I am cleaning house and we have a carpet in the bathroom, I lifted it up to black mold underneath in just a little section near tub after 20 years. The carpet is bei... See more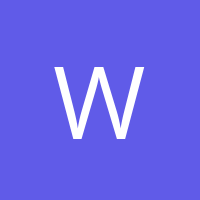 Wendell
on Sep 25, 2017
We have a lot of critters (dogs, bird, geckos, chameleon, & a frog) and we need something that is not toxic to them.