Related Discussions

Anna Gonzales
on Aug 22, 2018
Babysitting at my daughters. Saw a tiny mouse run by. Scared to death of them. What do I do? What attracts them?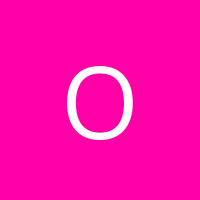 Orc32891747
on Aug 04, 2018
Even after I clean out my closet and put anything that has flour in plastic bags, I keep getting them back. Is there something (other than bug spray) that is none tox... See more Lorraine
on Jun 01, 2018
she is s clean freak and has bed bugs,,,,,where do they come from? How does she get rid of them?

Buddy Monetti
on Feb 25, 2018
I've tried cayenne pepper I've tried coyote urine I tried loud sound machines I mean I am at my wit's end. Last thing I want to do is poison. But I'm extremely frustr... See more Marsha Surad
on Feb 22, 2018
I don't have any fruit out. They seem to congregate in my kitchen and bathroom. I have set out bowls of apple cider vinegar covered with plastic wrap with holes punch... See more

Colleen Baugus
on Jan 30, 2018

Sabrena Patterson
on Oct 24, 2017
I can't afford a vet and it's too young for other OTC remedies. Tia