Related Discussions
Cheryl Allen
on Oct 01, 2018
The bugs eat the leaves of my Hosta's and the weeds choke out the plant.The grass also chokes out the plant. I used vinegar but the weeds and grass still came back.

Percy Pinto
on Jul 30, 2020
I recently noticed that there are well defined small holes. I talked to a Home Depot person and he indicated that I have a gopher problems, may be moles. I have attac... See more Chriss Grijak
on Jul 06, 2019
I don't know what happened to my beautiful lawn in the backyard this year! When I look at it it's completely white with clover! How did this happen and is there s... See more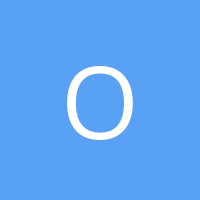 Old Garderner
on May 27, 2019
My garden is full of ants this year, will they do any harm? How do I get rid of them without harming plants? Thanks in advance
Jannette
on May 21, 2019
Do you have a list of ingredients to mix and spray around the yard to keep mosquitoes away? Louie
on Sep 08, 2018
How do I keep neighbors cats from digging up my yard and using it as an out house if you know what I mean. All I want to do is discourage them and have them take thei... See more Dawn
on Sep 29, 2018