Related Discussions

Ali Kay
on Apr 10, 2019
We have some earthquake damage to our chimney, and the wisteria keeps creeping Into it. So we directed it away temporarily and now have this mess at our front door. R... See more M c
on Jan 04, 2016
They destroy all of my cucumbers, and squash. I have found that skipping a year of growing these vegetables slows them down, but they make a quick comeback. Gre22684529
on Jul 17, 2017
The snails are in the yard, screen on the porch and on the house. Every where you walk , you're stepping on them. Help!!! Deb
on Aug 31, 2019
These worms have defoliated a tree in WV. They were all over the ground under tree as well. Emerald Ash Borer? Couldn't find matching image. Please help. San21195195
on Feb 12, 2018
Squirrels/chipmunks chewed & destroyed my new patio furniture cushions. Came home to find the stuffing all over my deck! What can I use in the future to get rid of ch... See more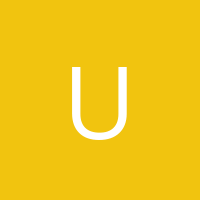 Ulysses
on Jul 09, 2019
Need to know how to kill weeds effective To apply around my fence I'm tired to keep buying round up $$$ is e cheaper way to control killing the weeds I got poison i... See more

Carolyn Chambers
on Apr 21, 2019
Birds keep flying on my patio and pooping all over everything. I have an old dog, and they used to get in his food. I started not letting his bowl stay out. His water... See more