Related Discussions

Vikki
on Jul 15, 2021
How do I get rid of the ants in this planter .they seem to be focused on this one plant. Cindy
on Mar 22, 2018
They have chewed through the eaves that have been replaced 3 times. Traps do not work.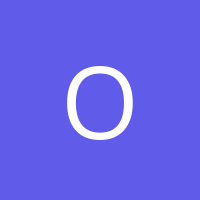 Oggie
on Jun 20, 2017 Rosemary
on Jan 29, 2020
How to get rid of moles in the yard
Sue
on Feb 08, 2016
I want to kill it but I have not been successful. Any ideas short of digging it up?

Pamela
on May 24, 2017
I want to treat my lawn for tons of ant hills . I want a natural solution that won't harm other wildlife or deter the birds.
Schelley Kay Kurle
on Sep 07, 2018
We want to keep our yard dryscaped. What is the best soil sanitizer to use? Also, we live in California which prohibits a lot of the products.