Related Discussions Wan22518821
on Apr 16, 2017
We've tried cayenne pepper on the seed. Getting a cat. We have a dog. Short of a DOUBLE BARREL SHOTGUN, any ideas?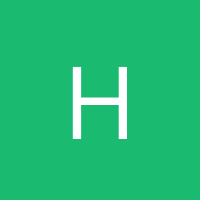 Harold
on Sep 03, 2018 Teresa C
on Jul 20, 2020
Tomatoes are being grown in raised beds zone 7B. Could someone please tell me what is wrong with my tomatoes & how to get rid of the problem? It appears to be caterpi... See more Jessie Lum
on Jun 19, 2019

SusZanne
on May 22, 2019
Never had until my neighbor got 2 dogs, so now the varmits are coming into my yard. My cat will patiently wait for voles but no interestin moles. Dangerous too in tha... See more

Judy Sherley Fodor
on Feb 28, 2019
I have a large planter that the ants want to get in the dirt all summer long
Margaret K Werchola
on Dec 30, 2018
How other than reporting my plants do I get rid of those tiny super annoying flies in the dirt. The soil was not old either !