Related Discussions
Terri Staley
on Jun 05, 2021
Do you have any helpful solutions for nets in you plants which in turn fly all over the house. I think I've tried everything and seems like problem just gets worse! ... See more San25247338
on Jun 08, 2018
How can we prevent this? It happens during the night. Teresa C
on Aug 31, 2020
Does anyone know what is eating the leaves on my corn plant & how to get rid of it? Thanks!

Yaron
on Mar 31, 2017
My dog keeps digging in the flowerbed (chasing down small animals). Any ideas how to keep it out?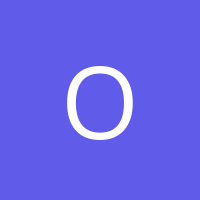 Oggie
on Jun 20, 2017
Laurie P.
on Jun 01, 2020
How can u use cayenne pepper Instead of halapino peppers in this recipe Kim
on Apr 01, 2019
I love to feed birds, squirrels, and chipmunks but my gardens and lawns suffer! Looking for a reasonable option as i live in a rental unit! Any ideas are most welcome... See more