Related Discussions Chb30105364
on Oct 08, 2017 Helen
on Jun 07, 2021 M c
on Jan 04, 2016
They destroy all of my cucumbers, and squash. I have found that skipping a year of growing these vegetables slows them down, but they make a quick comeback. Nan
on Jul 29, 2019
How can I get rid of creeping charlie? It is all over my flower bed and in between my flowers.
Rosemond Formadi
on Mar 13, 2019
Last year my chillies withered when they should fruit. I realised there were nodes on the roots wìth whitish powdery substance. The clay bakes hard when a little dry... See more
Campbell Joann Shirley
on Sep 02, 2018
How can I keep beautiful front lawn when both my neighbors only grow dandelions? They do not water or mow.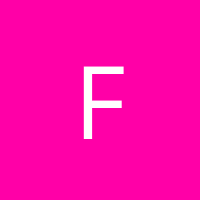 Fec25419828
on Jul 18, 2017