Related Discussions Elaine
on Jul 19, 2021
Lynne Koury
on Jun 02, 2020
How do you deters squirrels??I have tried caye nne pepper,coffee grounds and vinegar!The little pests are ruining my succulents have planted!! Michelle
on Feb 01, 2020
I have these huge orange grubs or wormy things that get all over my lantanas every summer. I have tried 7 dust vinegar and dawn dishsoap to no avail, please help!
Angie maloney
on Nov 02, 2018
How and when do I treat for Japanese beetles?

Robin Corzilius
on Sep 14, 2018
doing their business around my walk-in garage door (in the dirt and on the cement) and they also will do it on the cement floor in one part of the garage if they get ... See more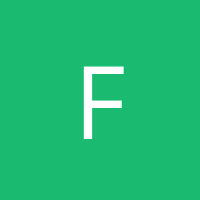 Flo33937603
on Oct 12, 2018