Related Discussions MAS
on Jul 25, 2020
we have a huge deer problem and i am wondering what kind of flowersand plants could i plant to keep them away.

Vicki Moore
on Jun 09, 2019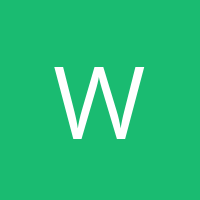 William
on May 04, 2020
fire ants killer
Linda Dunigan
on Jul 16, 2020
I'm out of vinegar is there any other easy method. Betty
on Jun 19, 2019
My best friend gets ants in her kitchen every summer. This year she has got them in living room and bed room. What is the fastest, most effective way to rid her of th... See more S.k13391270
on Sep 10, 2018
Ants, spiders, roaches and lizards start invading the new house with 2 years, how can we prevent and manage it? Bob
on Oct 05, 2017
I have the little wasps that keep going in the gap between the brick and the siding. I caulked the opening at night when they were not around. This lasted for a few... See more