Related Discussions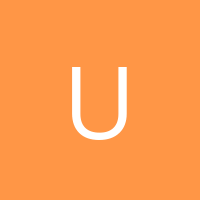 Uvet
on Feb 23, 2019

Mary Sullivan
on Jul 04, 2013
Is there a sure-fire way to get rid of Creeping Charley? Nanaw Rae
on Apr 05, 2018
I literally have a colony of these beasts in only my back yard!!! 5 acres are unscathed...I have a min pin and a dachshund that smell them and try to dig them up. How... See more
Sheryl Tucker
on Aug 05, 2019
What can we use that will kill very large weeds? Jane
on Mar 16, 2019
Would like recipe for homemade weed killer with salt, vinegar and dish soap?

Carla Hofstee
on Oct 20, 2018
How do I stop Kangaroos from eating the Roots of my Fruit trees.?I really do Not want to put up a fence as it would spoil my view