Related Discussions
Jacqui Baldwin
on Jun 16, 2021
I have little ants in my bedroom, night stands, living room cocktail table and on kitchen surfaces
Will Johnson
on Nov 20, 2020
Every year about 2nd week of November we are inundated with these what I think is flies. They seem to like to hang out around where the downpipes go into the ground b... See more Newie
on Jul 10, 2020
Rid my exterior lawn/driveway/ sidewalks of ants ?
Kathy Dixon
on Mar 07, 2019
It's still cold in early March and we're already getting small black ants in central Illinois! Shawna
on Jul 05, 2018
Any ideas? Must be child & pet friendly. I've heard of placing liquids in a bowl on counter? Any ideas would be awesome! Thank you!!
Cheryl
on Jul 03, 2018
Found several ants in different areas of house is there a solution i can make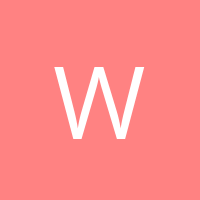 Work4Liberty
on Feb 01, 2018
Air filters may reduce some dangerous indoor air pollution, like from dust, molds, and volatile chemicals, but what else would help a lot?