Related Discussions
Jeanice
on Aug 21, 2016
What kind of essentials can I use to deter spiders? I want to get rid of them without the use of harsh chemicals. Jeannie
on Mar 31, 2019
My girlfriend moved to a new house and she gets ants all year round. She's tried numerous products to get rid of the ants and nothing has worked. Any suggestions? E95656
on Jul 01, 2018
How do you get rid of drain knats? I've tried vinegar and dish soap.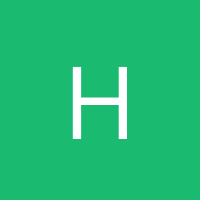 Holly
on Aug 01, 2019
How do you get rid of a house fly infestation Leighanne
on May 20, 2019
Seems like they are everywhere? Tea27551183
on Sep 09, 2017
How do I get rid of ants 🐜 in the kitchen? I don't leave food out and I keep the counters clean but they keep coming ❗️😬 B
on Apr 10, 2018
Does anyone have a good working solutions to keep woodpeckers from pecking at our house shingles?