Related Discussions Maggie
on May 01, 2017
The deer are eating my phlox before they even get to the blossom stage. I've tried deer begone, and sprinkling with cayenne pepper to no avail. Any tips , other than ... See more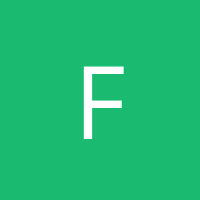 Faye
on Nov 26, 2018
I have tried almost all of the remedies that were online with no luck. They just multiply or get drunk in the beer containing. Please help! Tammy Livingston
on Jul 27, 2019 Nancy Kempf
on May 14, 2019 Belinda
on May 05, 2019
I have a large cactus, each year I get my big rubber gloves to pull weeds. It's time consuming and tedious. Any tips on getting and keeping the weeds out. Please he... See more

Ellen Staub Smith
on Sep 23, 2018
How can I "kill off" the remains of my garden without harming the earth for next season? The weeds have gotten very high with allthe rain we've had. Thanks!
Mary Ann Groves
on Aug 23, 2018
I have a lovely brand new water garden pond. Unfortunately they used hardwood mulch around it and the tannins in the wood have turned the water BROWN instead of the l... See more