Related Discussions Alexandra Novoselov
on Jun 22, 2017
our choke cherry tree was allowed to spead for about a year. After we bough the house we started cutting around the base. No matter what we do (digging roots, coverin... See more Federica
on Jul 18, 2017
My tomato garden is full of larvae how do I get rid of them before they eat all the roots?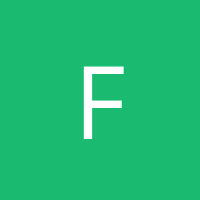 Fran
on Jul 24, 2019
Todd
on Apr 22, 2019
I have a small yard garden with an entrance to my driveway on one side and a common yard on the other. I'm trying to inclose an area about ten by twenty. It needs to... See more Meowmafia
on Oct 24, 2018
The fountain is a small one that sits in the shade and cats, raccoons and other wildlife drink from it so chlorine is not an option.
John
on Sep 07, 2018
I have 2 burning bushes and one lilac bush that the rabbits and deer love to eat over the winter months. Any ideas on preventing this? I tried spray. Maybe a wrap?