How can I cover up or refinish the mismatched cement on front porch ?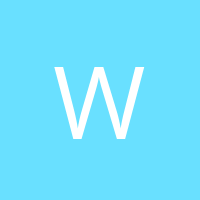 Answered
Recently I had foundation work completed that required concrete to be jack hammered to install 2 piers under front entry porch and 1 in back under driveway near garage door. The patched concrete is a much lighter gray than the weathered original. I am planning to list the house soon so need an economical solution to cover or refinish the cement so it looks uniform again. My biggest concern is the small front porch (104"W x 57 1/2" H x 3" D) with 2 lighter spots showed in the photo that are 18" by 24". The spots are a bit above the original cement so a paint only solution I tested on the garage still showed the mismatch outline.
Thank you in advance for your ideas.